Friend's of Engelberg"Hosted by Anna"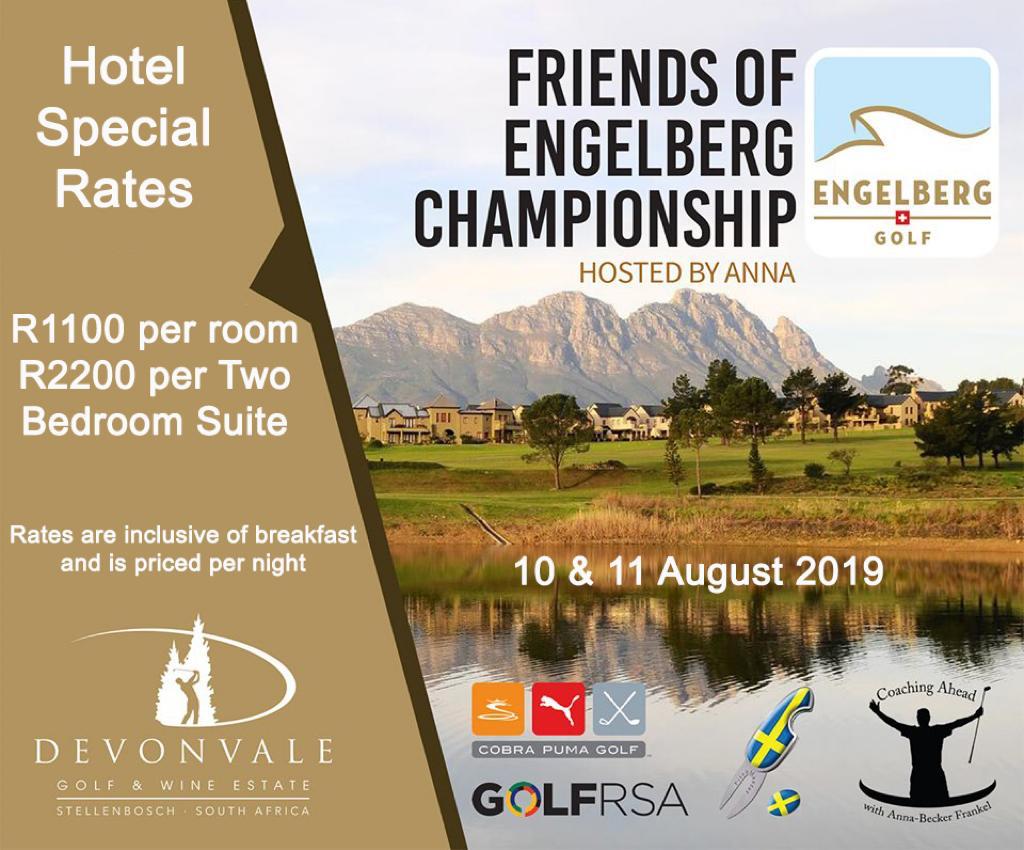 In 2019, I started a World Ranking Event called Friends of Engelberg Hosted by ANNA. Part of my vision as a passionate golf coach, has always been to be able to offer a competitive platform from the start of the golfing journey to the absolute Elite level for juniors. By adding on Friends of Engelberg Hosted by Anna, a 54- hole stroke play event for the top players in the country/world, I cater for ANY junior golfer who wants to excel competitively in this lovely game. (Anna's Squirrels, Anna's Powerballs and now Friends of Engelberg Hosted by Anna). To take part in Friends of Engelberg, you need to play of a single figure hcp.
The unique part of this tournament is that it is a mixed event, boys and girls playing together, which is rare on an elite level. As they play for one trophy, I set course up to be fair in terms of the length of the holes.
The players come from all over the world and play on Devonvale Golf Course over a long weekend in August.
My ambition is to run a festive event with a competitive and sportsman's like edge between the best junior players in the world.