My philosophy is to make golf practice exciting, challenging and effective. In addition, I believe that one must remember to keep the game of golf as simple as possible in order to achieve results. If practice and play gets too complicated, a player can get lost in technical drills which can lead to destructive thought patterns and bad confidence. I strive to help every individual to become as good of a player that he/she could possibly be.
I work with each student on an individual basis once a week. I also watch each player in tournaments, where I analyse that player's current game including weaknesses and strengths, course management and routines under pressure etc. Based on this, we make a plan of action of how to address potential issues in order to reach the player's goals. This analysis involves all the aspects of the game such as; the mental, social, technical, emotional and physical side. At the start of each period (month) I give each student an outline on what aspect we will be addressing. For my newcomers, I give a suggestion on what to practice, how and when to make it effective and fun. However, the more experienced students keep their own journals for practice. In addition, I give each student a file with golf drills and exercises and homework based on what we are addressing. I also watch them in tournaments as well as play with them on the course. If the student has the desire to go to the U.S for a golf scholarship, I help with all the necessary information such as; contacts for good schools and coaches, academic requirements and SAT tests.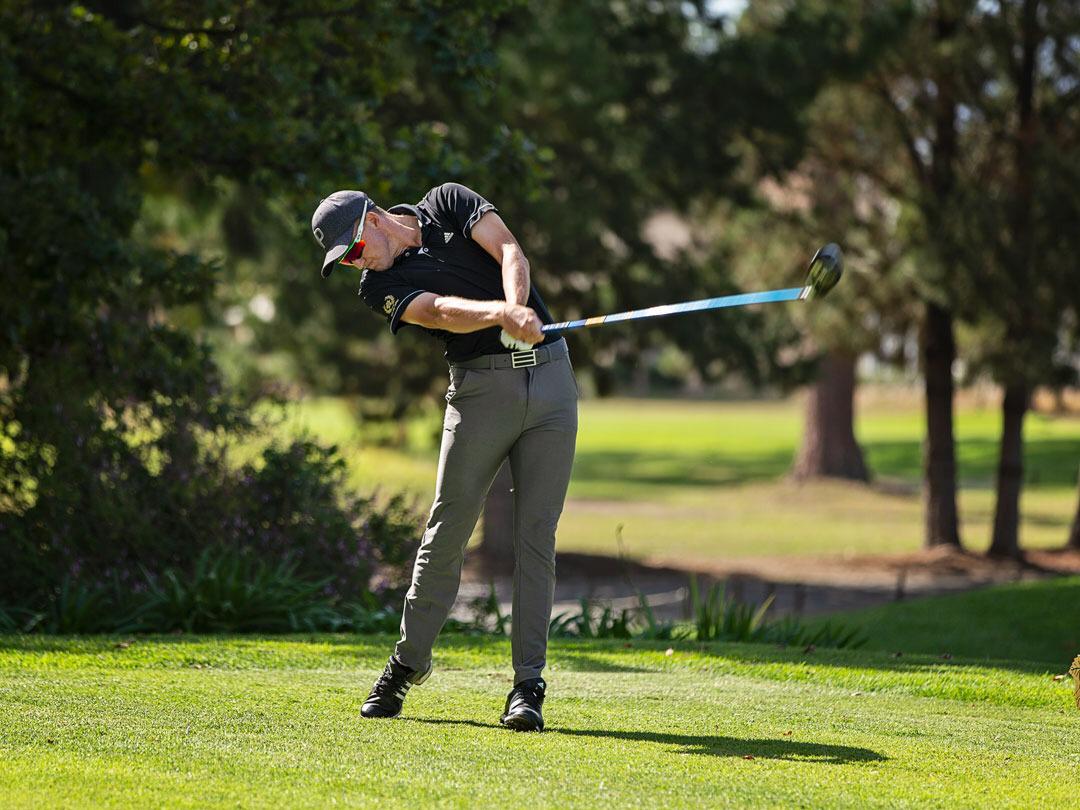 I am 20 years old and I have been coached by Anna for the last 3 years.
When looking for a coach you always want the best and that's exactly what Anna brings. She has taken my game from one level to the next on a constant basis. She is an amazing coach who works on all aspects of your game. When working with Anna I have come to realize that it's not just about hitting balls on the range but the way In which you approach each practice session to make sure you get the most out of it.
Anna has not just helped me on a technically level with my swing, but she has also improved my mentality game. This has had a huge impact on improving me as a golfer.
Anna is a coach who cares about her student and helps them excel to the best of their potential. She will continue to help us no matter what. She is always willing to go that extra mile. My golf game has improved tremendously with the help of her and I can't wait to see what lines in store for our teamwork in the future.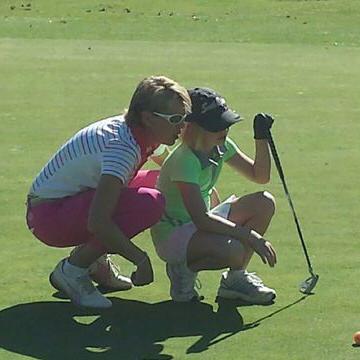 My name is Ineke and I am 14 years old.
Anna was one of my first coaches and one of the best. She changed my view of golf completely. She walked and is walking my whole golf journey by my side and I would not want anyone else to walk the journey with me. Anna took me from not even being able to hold a golf club to be a part of the National B Squad, and hopefully even further. Anna is a great technical golf coach, but she is so much more with her vast experience, mentally and physically.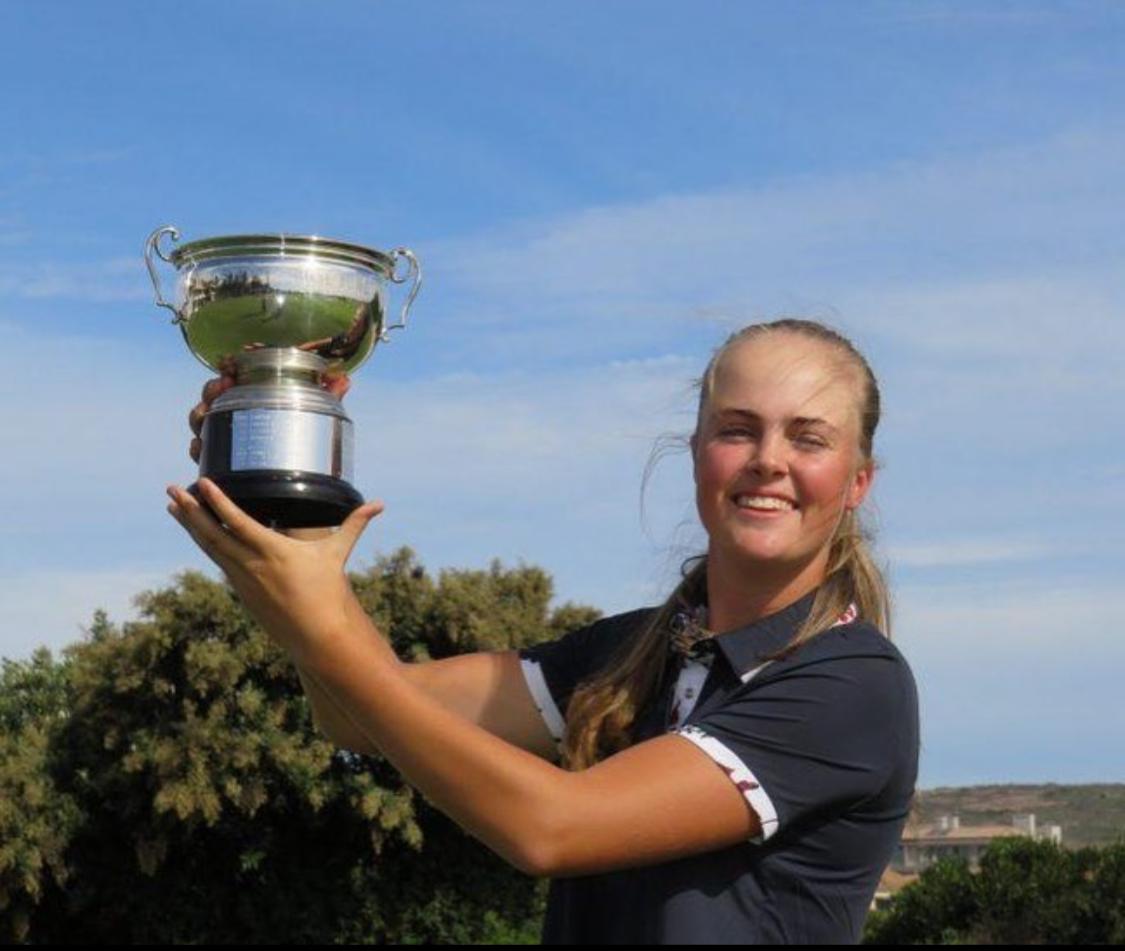 I am Kaylah W and I am 18 years old. Anna and I have been together since I was 11 years old and it is always great times when we are together. Anna has helped me not only with golf but with personal family issues, which I will always be grateful for. Without Anna's guidance, I would not been where I am today, mentally, technically nor physically.
I have had many top 10 finishes in my amateur career in South Africa. My first big win came in 2016 when I won the Raymond Ackerman by 2 shots. In 2019, I won the Rose Bowl as well as the Gauteng Open Champs. This year, my high light is a low ever round of 64, 8 under par.
Last year June/July Anna invited me to Sweden, where I played in Henrik Stenson's competition; The Stenson/Sunesson Challenge at Barseback G&CC. That tournament was such a great experience. From that trip Anna and I became so close, to the extent that I see her as my second mother. In August next year, I am off to Florida State University on a scholarship, however, the many memories I have with Anna I will always keep close to my heart. I am positive that we will make plenty of more memories in the future as well…. because I am a Dreamer 😉 Thank you Anna for everything. I have lots of love for you x❤️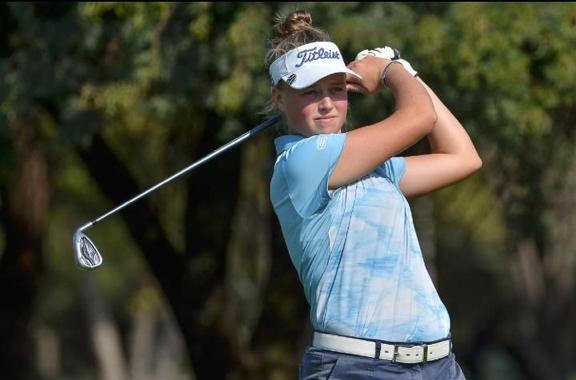 I'm Megan, 17 years old and have been playing golf for 5 years now. I am a +1 handicap and play for Boland. I was also chosen to be a part of the WGSA Elite Squad.
My best results include winning the Boland Open Championship and winning the individual title of the SA highschool Champs in 2019. I was also chosen as the most improved junior of the year in 2019.
Anna has coached me from a young age and always made lessons fun and challenging. She does a great job with communicating what needs to be done and does everything with a positive attitude.
Anna is a great coach and inspiration to all her students. She is hardworking and has immense passion for the game. Without Anna I would not be where I am today! Thanks so much for everything Anna!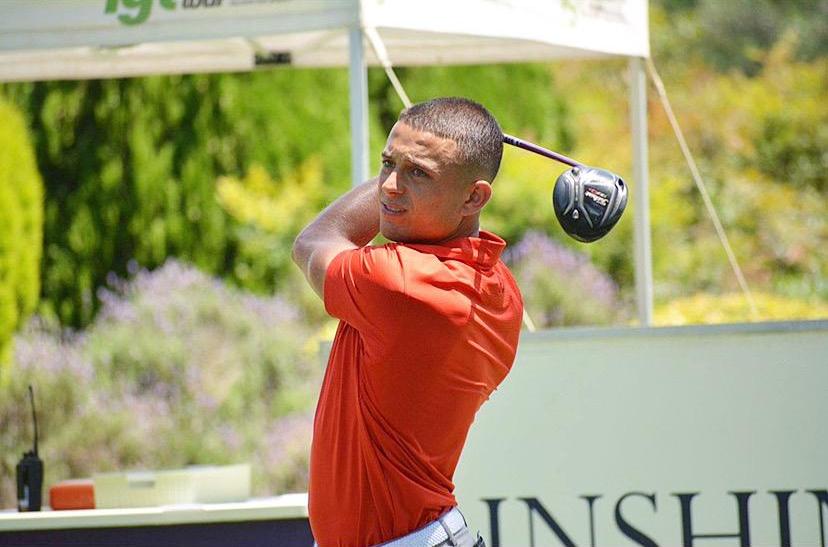 Hi, I am Michael–James, a professional golfer and also a 5-year long student of Anna Becker Frankel.
Firstly, I would like to mention that my initial introduction was very memorable as I am an outgoing person, very much like Anna herself. We clicked, instantly she had my attention. It was clear that she cares for each one of her students/clients. She was exactly the electrifying role model I needed.
Anna is a seriously dedicated individual. She works exceptionally hard in all departments of her life. Despite a huge workload, she is able to maintain a healthy balance between work and private life. She juggles her life between being a WORLD class golf coach to MANY players and at the same time she is a caring mother and wife. This dedication of hers has motivated me immensely along the way. Anna works out religiously, routine is not even a question. She walks the talk and sets an extremely high standard with both work and private life. The above reasons are all why believing in Anna is so easy.
Coach has also been very patient with me, which I admire. I used to be quite impatient, especially on the golf course, so Anna's patience has helped me a lot in my journey. She has taught me to look at things from a simpler perspective and not to complicate things. "Keep your life simple and you'll be happy", is a phrase from Anna that I will always remember. The same philosophy of simplicity goes for my life as a professional golfer. As an experienced LET, WPGA & SGT TOUR player, Anna has a lot of wisdom to share; both on and off the golf course. This is another reason it is so easy to believe in her.
Last, I would like to say that Anna has ALWAYS believed in me on my journey to become one of the best players in the world. I have been through two shoulder operations in the last couple of years, but she still looked me in my eyes and said "Michael, together WE WILL WIN". I wish I had found her earlier. A mother to many.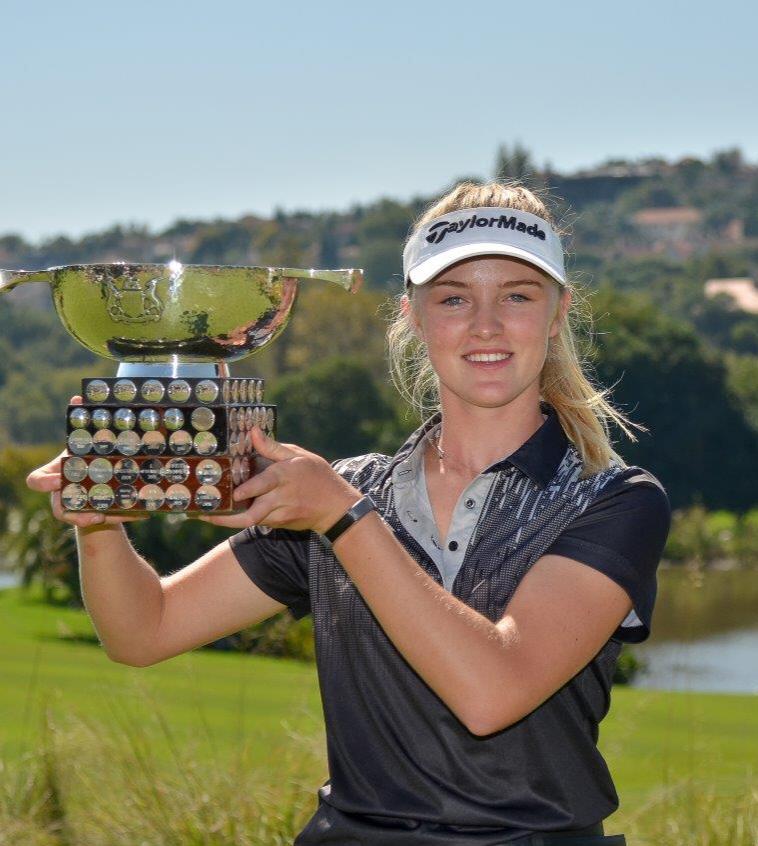 I am Shani Brynard, 17 years old. I play off a handicap of +1. I have been with Anna from the start of my golfing career. Since she has taught me how to hold a golf club till now that I am going to the States on a golf scholarship, there has never been a dull moment. My journey with Anna includes; representing Boland, representing the SA national B squad, playing my best score of 70, and now heading to America on a scholarship. To Anna golf is more than just the perfect swing, it is about mental strength and positivity, enjoying the game, challenging yourself, being creative, and conquering what you fear.
Each of her lessons are incredibly unique and interesting. To me Anna has been the best technical and mental coach as well as a mentor and friend.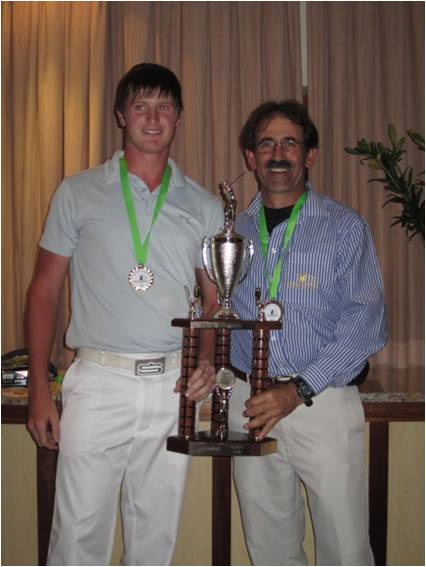 My name is Armand Grobbelaar and I am playing off a scratch hcp. I am 17 years old and I am a member at Devonvale Golf Estate.
My top results include coming tied for 4th in the U/14 SA Boys and winning the Club Champs 2013. In addition, every year I get selected for a few provincial teams. My lowest round is a 63 at Paarl.
I have worked with Anna for 3 years. Anna is a really awesome coach. She always knows what she's doing and she always takes personal interest in her students. We work on the all the parts of the game of golf, not only the swing. If there's one coach that I would prefer to others then it would be her!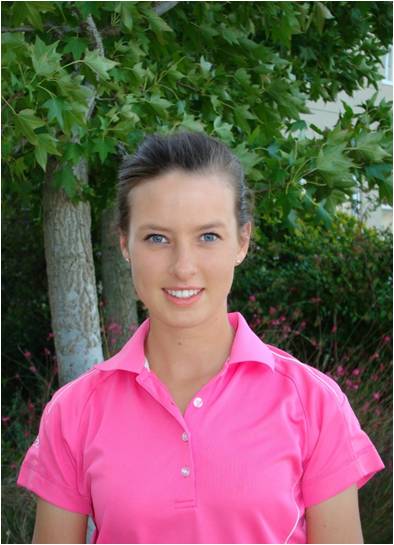 My name is Bianca Lohbauer and I am 17 years old. I started playing golf when I was 13 years old and currently playing of a 2 handicap.
I am part of the SA Elite Squad and represented South Africa at the Jakarta Junior World Championships Tournament in July 2013. I represent my province at Junior as well as Senior level and have done so for the past three years.
I have been Paarl Ladies Champion for the past three years and Pearl Valley Junior Champion for the last two years.
I have represented my school and province at tennis, hockey, golf and gymnastics but I decided to focus on golf. My lowest score is a 69. My strengths are my ball striking, short game and course management.
My Coach Anna:
There is more to the game of golf than just a good swing and Anna is one of the coaches that recognises this. Anna has a passion for developing her students and providing the highest quality of service. Anna's aim is to help us progress and reach our full potential, whilst enjoying the game. She goes the extra mile, is a good listener, thinks outside the box and honestly cares about her students. She told me to commit not doubt, trust not fear, joy not despair. It's remarkable how much my golf have improved since I've been with Anna!!!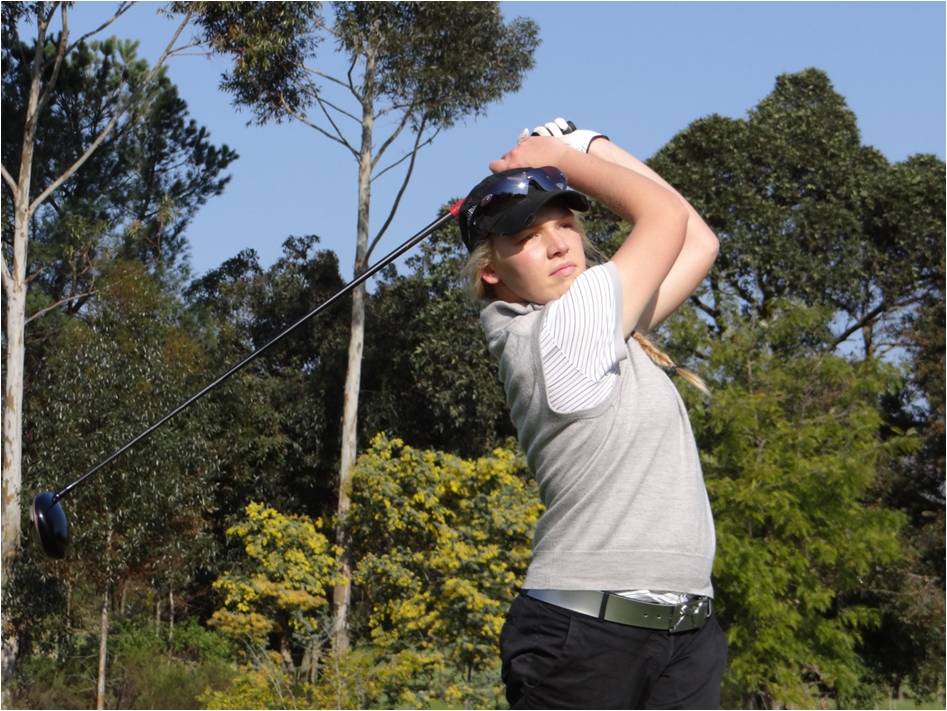 Handicap: 0
Rankings:
1st on junior rankings in SA
4th on senior rankings in SA
151th on World Amateur Golf Rankings
50th on World Junior Golf Ranking
Achievements:
Club Champion at Devonvale Golf Estate 2013
Provincial Colours and team player
SA Federational Colours
SA Junior Protea Colours
represented SA at 9 international tournaments
part of the WGSA Elite Squad
chosen to participate in the SA Women's Open - LET Event (2012 & 2013)
Best Finishes:
1st Nomads SA Girls Championship - 2011
1st Boland Junior Championship - 2011
1st Western Province Junior Championship - 2013
1st Southern Cape Open Championship - 2013
1st Devonvale Club Championships - 2013
T3rd in the Kenako South African World Juniors - 2013
5th at Jakarta World Junior Golf Championship in u/17 age group - 2012
tied 1st for the Ekurhuleni Junior Golf Championship - 2012
3rd in South African Matchplay Championship - 2012
3rd overall at GN Women's Open Championship and 1st the juniors - 2012
2nd overall at Boland Senior Championship and 1st of the juniors - 2012
3rd overall at KZN Amateur Championship and 1st the juniors - 2013
2nd overall at Border Open Amateur Championship and 1st juniors - 2013
4th overall at Eastern Cape Women's Amateur Championship and 2nd of juniors - 2013
3rd overall at Gauteng Championship and 1st the juniors - 2013
5th at NOMADS SA Girls Rose Bowl Championship - 2013
About Anna:
Anna has been my coach for 4 years. She has helped me a lot not only technically, but also with the other parts of the game - mental and physical. I really like working with Anna. She is very energetic and therefore make our practice sessions extremely interesting. Anna always comes up with new ideas and new ways to practice. This helps me to make practising fun. It also helps me to practice different types of shots that I can use on the golf course. Anna is a great role model. She is always living like an elite athlete and sets an example to all of her students. She is great motivation to improve yourself and to perform.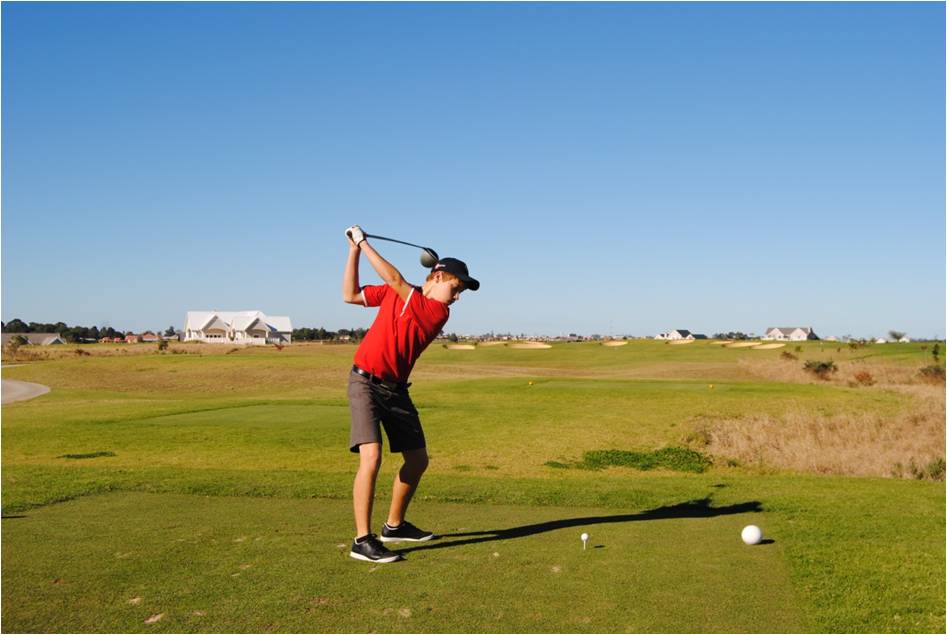 I have been coming to Anna for 2 years now. She has not only helped me become technically better, but she has also helped me become a more positive person on and off the course. In the two years I have become a healthier person, enjoyed the game more and dramatically improved my golf. Since I started being coached by Anna my handicap was cut from 8 to 2 and my personal best score in a tournament improved from 78 to 71. I don't think I would have improved so much in so little time if it wasn't for Anna's holistic positive coaching methods.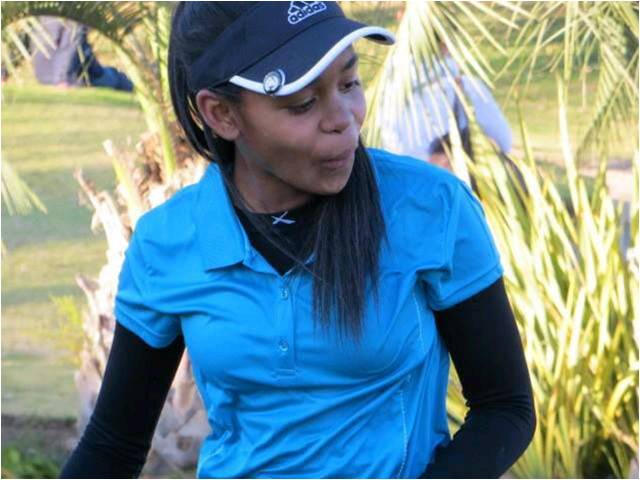 I'm Crystal Beukes and I'm 12years old. I've been playing golf for almost 4years now,and my handicap is 7. I'm a member at Stellenbosch GC and my best score is 77 at Stellenbosch GC. I represented Boland U/12 ; U/14 ; Boland B -team and Boland A. My best achievement was when I won the W.P.Ladies Champs B-Division at Mowbray with 8 shots. I also won the "Player of the Year" award in 2011, the youngest player to have every achieved that award. In addition, I won the Club Championships in 2013.
Anna and I work very well together, she never gets too complicated. Without her I wouldn't be where I am today. Thanks Anna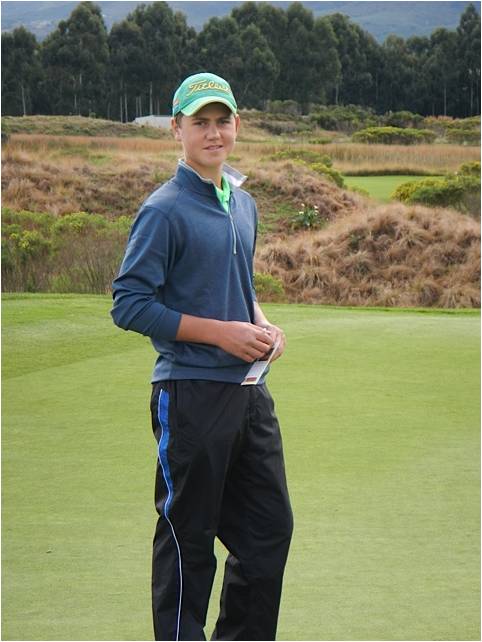 I am H.P. van der Merwe, 16 years of age and I have been coached by Anna for the past three years. With Anna it is not just about hitting balls on the driving range. Not only does she have a great technical knowledge of the game, but she is also able to translate this into practical teaching methods. Being a great golfer herself, Anna is able to demonstrate techniques that are needed for difficult shots. Teaching with Anna always maintains the fun element of golf and she walks the extra mile for each and every one of her students. Her comprehensive approach to teaching has ensured that all aspects of my game have improved and that they will keep on improving.
Chosen to represent the Boland Union at U-14, U-16, U-17, U-19 and U-23 level. Currenly ranked as the number one U-19 player on the Boland Order of Merit. In 2013 came third in the World Junior Golf Series event at Kingswood and won the Boland Junior Stroke Play Championship. US Masters winner in 5 years time!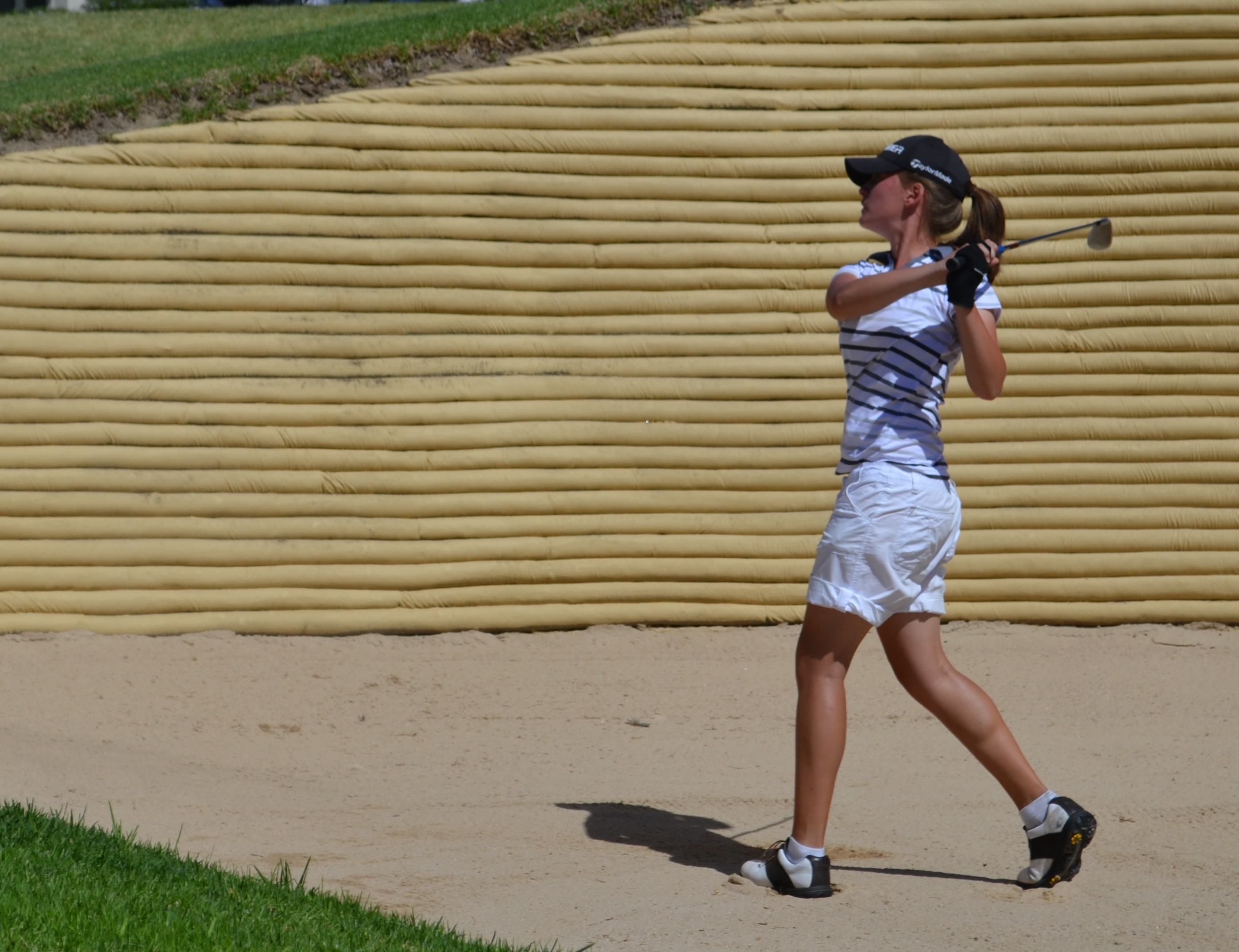 For many people, golf is just a game that consists of a stick and a ball. But for the students of Anna, golf is a game of fun and excitement. Every lesson is well balanced, focusing not only on the game itself, but also the emotional and mental aspects. Already at a young age, I received homework to complete and every assignment helped in the furthering of my skill level, being it the mental or the physical aspect of the game.
Every lesson is fun and serious. Exciting and unique drills keep me on my toes and promote creativity which many golfers need in difficult situations. Another part of the lesson that helps is that Anna does not only focus on the technical side, but also applies goal orientated drills.
Anna's experience as a professional and collegiate golfer helps her students to prepare for life as a professional golfer. Her guidance in applying for colleges in America has played a vital role in my plans for the future since I started with her and I believe that other, younger students will also benefit from her experience.
Any young golfer who not only wants to enjoy this sport, but excel, will benefit from this unique and inspiring coach.
Anna, you are truly one of the best coaches anyone can ask for.